Email from Club Nintendo
Quote:


Dear Club Nintendo Member,

Thank you again for being an Elite Status Club Nintendo member this past year.

As you may have noticed, we misspelled one of the months on the Year-view Calendar insert, included alongside your 2012 Club Nintendo Calendar Elite Status gift. (It's the month between October and December.)

We're really embarrassed and apologize for this oversight; we always want our rewards and gifts to be special. We would like to offer you a replacement Year-view Calendar insert. In the interest of saving paper, we thought it better to ask if you want a replacement before automatically sending.

Please confirm by January 9th if you would like a replacement and we'll happily send you a new Year-view Calendar insert.

Thanks again for being a member of Club Nintendo.

We appreciate your continued feedback and loyalty.

Happy New Year!

Club Nintendo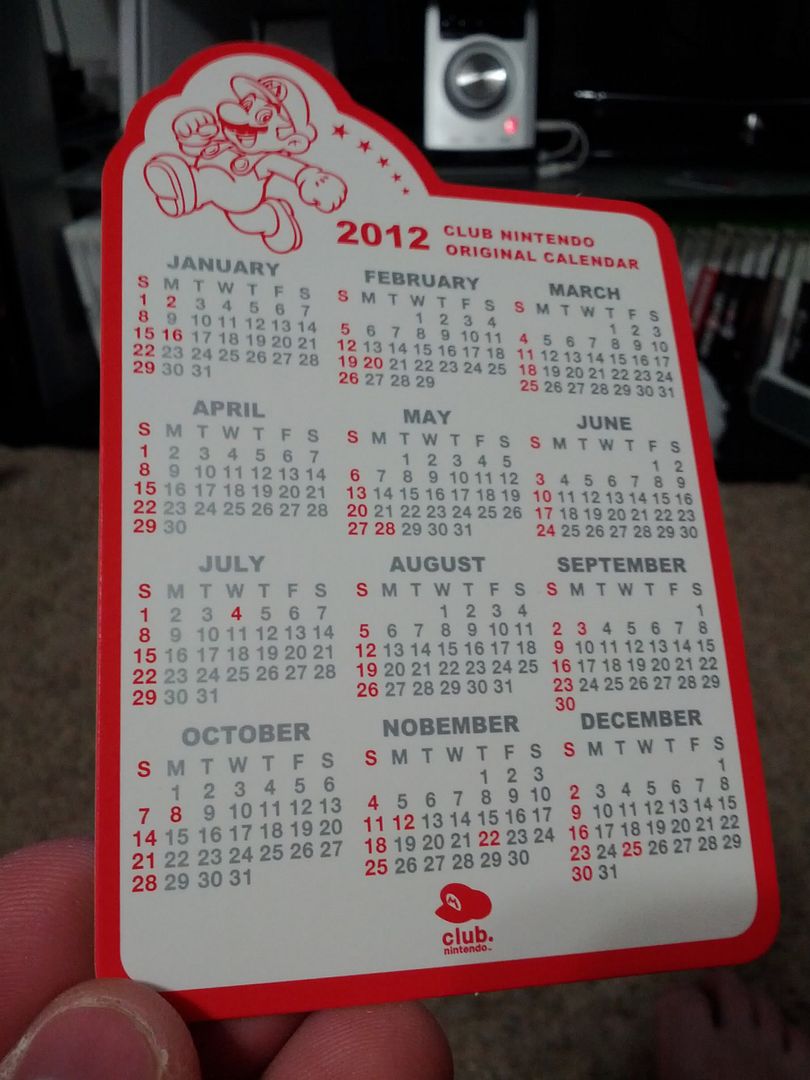 I didn't even notice the typo until I read that.